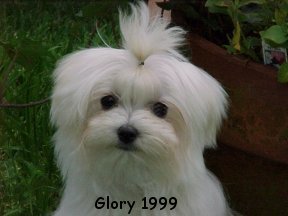 (CH Rhapsody's Divine Victory x Erinlee Bride Doll)
Rhapsody's Glorious Victory
"Glory"
Glory is owned by Tammy Hauptman and bred by Tonia Holibaugh. She has a gorgeous straight silky coat and a pretty head. She has a short back and a very sweet personality. As soon as her sister, Mariah, gets out of her way she plans to set the ring on fire herself.